Presenting data, digital storytelling: Examples from Mindy McAdams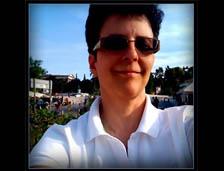 Telling stories with data, or with digital tools that reach beyond the standard inverted-pyramid story format, can be a challenge for many journalists. Last week University of Florida journalism professor Mindy McAdams posted two collections of great examples to spark your imagination.
In 5 examples of interesting data presentations, McAdams highlighted recent visually compelling, interactive works of data journalism from sources such as the Carnegie Endowment for International Peace, Open Slate (a market research firm), ProPublica, the Pew Research Center and the Texas Tribune.
Topics range from opinion polls on how Americans view other countries, to speaker fees paid by pharmaceutical companies to physicians, to government employee salaries and more.
These examples are not only good examples of how data journalism can look; they also demonstrate different ways to deliver interactivity -- via web apps (delivered through the browser) and platform-specific "native" apps for iPads or other devices.
Also last week, McAdams posted a Storify roundup of digital storytelling examples she offered in a recent webinar on this topic. This includes several good examples of distributed and curated digital storytelling via social media, Tumblr microblogs dedicated to a certain topic or story, and more.