Recommended Android, iPhone apps for journalists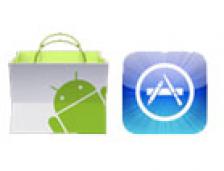 Recently Journalism.co.uk published two useful lists of recommended smartphone apps for journalists: 15 for Android devices, and 15 for the iPhone. Many are free; prices for non-free apps are listed in Euros.
Recommended Android apps include:
Imagegeotag. Camera app that lets you tag images with location, date, time, compass data and more.
Multimedia Slides Creator. Create quick audio slideshows.
PCM Recorder. Records audio at a much higher quality than the standard Android voice recording app.
Recommended iPhone apps include:
Byword. Text editor with easy Dropbox.com sync.
Vyclone. Allows up to four phones to record footage of the same event.
1st Video. Full video editing suite for iPhone.
Many of the apps on these lists have versions available for both mobile platforms. Some of the iPhone apps also have iPad-optimized versions available. The iPhone apps probably will also be fairly easy to use as-is on the new iPad Mini, announced yesterday by Apple.