Did you miss these 2015 examples of fine journalism and storytelling?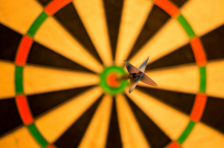 It may take time to read the "40 Amazing Reporting Projects You Might Have Missed" but there are lessons in each that are likely to influence how you think, approach and tell your stories.
The 2015 list was compiled by Josh Stearns. Director, Journalism & Sustainability, at the Geraldine R. Foundation, and Luis Gomez, contributing writer at @Currentpubmedia. It is a labor of love for Stearns who gathered the lists alone for 2012, 2013 and 2014.
"There is no formal criteria for what makes the list," the authors write in the introduction. "We tried to focus on stories that leverage the unique potential of the web, stories that come to life on the web in ways they never could have otherwise. But we also look for stories that---while not technically groundbreaking--still hit us in the gut and stick with us."
They list the projects by the topics, We've listed a couple of sample selections under each topic.
Race: Failure Factories by Tampa Bay Times, The 45-minute Mystery of Freddie Gray's Death by The Baltimore Sun
Science and Environment: The Martian Diaries by Science Times, Every Active Satellite Orbiting Earth by Quartz
Virtual Reality: ABC, Vice, The New York Times, among others
Immigration and Refugees: Ghost Boat by Medium, Where Would 10.8 Million Displaced Syrians Fit? by Al Jazeera America
Government Accountability: Homan Square: A Portrait of Chicago's Detainees by The Guardian, The Drone Papers by The Intercept
Criminal Justice and Police: The Next to Die by The Marshall Project, The Empty Chair by New York Magazine.
The Anniversary of Hurricane Katrina: Missing Home: What we demolished in New Orleans after Katrina by the Lens and The Nation, The Re-Education of New Orleans by Education Week
Miscellaneous: Tapered Throne by Brandon Tauszik, The Presidential Election in Emoji by The Atlantic