Business models for digital journalism startups around the world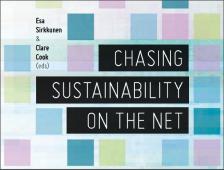 A new report on a study of the business models, revenue streams, and sustainability plans for 69 digital journalism startups in 10 nations reveals business lessons that could cross borders.
The report, Chasing Sustainability on the Net, includes 69 case studies -- browsable by country, business model, organization size, or revenue. Two of the researchers (Johanna Vehkoo and Pekka Pekkala) recently summarized the findings for Nieman Journalism Lab.
A few highlights:
"It was almost a disappointment for our research team to find out how strong the old model of display advertising was among many of the [U.S. hyperlocal] websites we studied. But although ad dependency remains strong, some of these sites had found alternative and sometimes innovative ways to monetize their journalism."
"In the U.K., we found a few journalistic startups who've experimented with business models and have found somewhat unexpected revenue streams -- including money made selling something other than their journalism, most often technology."
In Europe, some journalists have founded digital news agencies that supply content to news outlets. One Irish agency, Storyful, employs "more than 20 journalists who discover and verify newsworthy content from the social web and deliver the vetted material to clients, mostly in traditional media."
Their conclusion: "Unlike [traditional news outlets], these online publications are not generalists but specialists. They do one or two things exceptionally well and leave the rest to others. It remains to be seen if there is still room for traditional media that tries to bundle 'all the news that's fit to print' on a single website, newspaper, or newscast. Based on our research, the new publishers are not finding sustainability with [that model]."
Since the niche approach to digital news seems to offer the greatest hope for sustainability, the advice in Robert Niles' new e-book, How to Make Money Publishing Community News, might prove especially useful to digital news entrepreneurs.