Using Google Analytics to understand mobile traffic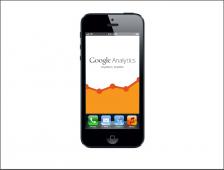 Google Analytics, one of the most popular and versatile tools for understanding how people engage with your website, offers several features for tracking and analyzing how people interact with your site via mobile devices. Google's mobile analytics tutorial is a must-read for anyone running any kind of site, since mobile devices are an increasingly important part of any site's audience.
The Google Mobile Analytics tutorial is not just about mobile web traffic, but also traffic to mobile apps and ads. The language of this tutorial is geared mainly for marketers, but this tool can be invaluable for any digital publisher or community engagement project.
This tutorial covers:
Mobile website reports. Whether your site uses responsive web design, a separate mobile theme, or serves mobile visitors a completely separate website, Google Analytics can deliver detailed reports with an overview of all mobile traffic, a breakdown of mobile devices and platforms, and a map overlay to see where your mobile traffic is coming from. This will probably be the most directly useful part of Google Mobile Analytics for community-focused projects.
Mobile app analytics. Generally, developing "native" (platform-specific) mobile apps is overkill for most community-focused projects -- but if you do decide to build your own apps, Google offers app analytics to track how people are using your app. It includes reports for user acquisition and analysis (to pinpoint your best sources of new users), engagement/interactivity, and outcomes to see whether users are achieving the goals your desire.
Also, if you want to use Google Adwords (search ads) to drive mobile traffic to your site or app, Google offers sophisticated analytics to track the performance of each of the various types of Google Mobile Ads.