No website, just platforms. That's how NowThis increased video views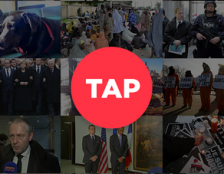 Since switching entirely to multiple platforms for which content is specifically tailored, NowThis has experienced a huge increase in monthly video views.
In an interview with RJI Futures Lab, Sarah Frank, executive producer of NowThis, said that before the news organization shut down its website in January, 2015, it had 50-60 million monthly video views. Now, monthly video views are up to 435 million across all platforms.
The success results from presenting content in the context of how viewers use and respond to the different platforms. Take time to watch the interview with Frank, in which she gives excellent examples of how content is modified for each platform.
Meanwhile here are quick highlights:
Facebook prompts NowThis to think about share ability and emotion. What is interesting or amazing enough to get users to share? What will their grab attention and make viewers feel something enough to share?
Twitter is about speed and breaking news. NowThis doesn't post many feature and evergreen items because users are obsessed with news. Every tweet is visual using a variety of mixed media.
Instagram is very visual but NowThis is careful to avoid items that may be upsetting to people. NowThis avoids blood, gore or things really gross because people are looking at Instagram when eating or just bored.
Vine is about silliness and goofiness, according to Frank, so NowThis takes a fun approach. For example, it recently posted a video of the Pope entering church with some WWE music to catch the attention of viewers who otherwise not engage with the Pontiff.
Snapchat is a visual headline so dynamic stills work better than video and viewers provide instant feedback unlike Facebook or other Internet comments.
Tumblr users are passionate and big consumers of content who reblog a lot of content. NowThis tries to embody that and reblogs like minded content as well as create content that appeales to the mindset.
Pinterest is where NowThis is not as active as with other platforms. Frank calls it an aspirational platform that looks forward and is very visual. News is about looking back at something that just happened.
YikYak is for very college specific stories that are being covered.
Google + is where NowThis has a good size page but doesn't see as high engagement as with Facebook or Twitter.
YouTube is used for distribution of real time clips. NowThis doesn't post every video. Instead it optimizes videos by posting the most searchable ones.