Data journalism past, present and in the future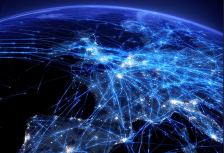 Thanks to technology, data analysis has become a part of journalism for the modern world, according to a new report from the American Press Institute.
So much so that "The Associated Press recently announced it would be incorporating data standards into the 2017 AP Stylebook, further signaling data's formal role in 21st century journalism," API points out in its new report, Diving into Data Journalism.
"Reporting has always involved numbers," the report notes, "Today, technology enables journalists to use numbers less anecdotally, more authoritatively, and to uncover otherwise invisible stories,"
The Diving into Data Journalism, written by Samantha Sunne, is a primer of sorts for newsrooms doing or contemplating data analysis. It provides reporting examples as well as tutorials. It describes the rise of data reporting, how data analysis is different than what journalists have always done, how to start or do more with data analysis and how to embrace data reporting newsroom-wide.
Its most thoughtful chapter is about "The challenges and possible pitfalls of data journalism and how you can avoid them." The most important edict for using data: Do not use data out of context. Others guidelines include:
Don't jump to conclusions
Investigate data before you report on it
Clearly explain data to your audience
Don't republish conclusions formed by someone else
Most importantly, do the groundwork reporting