Mobile and social advertising push digital ad spending to a new record high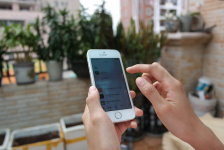 With mobile advertising rising 66 percent and social media ads up 55 percent, domestic digital advertising totaled $59.6 billion for 2015, up 20 percent from the previous all time high in 2014 according to a new report by the Interactive Advertising Bureau and PriceWaterhouse Coopers.
For the sixth consecutive year, total ad spending posted double digit increases.
"Internet advertising was a disruptive innovation when the industry was formed," David Silverman, a partner at PriceWaterhouse, said in a statement. "Twenty years later we still see double-digit growth rates, including 20 percent in 2015. Three key disruptive trends – mobile, social, and programmatic – continue to fuel this exceptional rate of growth."
Other notables from the report:
Mobile advertising totaled $20.7 billion during 2015, 66 percent higher than the 2014 total of $12.5 billion.
Digital video (non-mobile), a component of display-related advertising, reached $4.2 billion, a 30 percent rise over $3.3 billion the year before.
Social media advertising brought in $10.9 billion, up 55 percent over 2014's $7 billion.
Search (non-mobile) revenues reached $20.5 billion, up eight percent from $19 billion in 2014.
Display-related advertising (non-mobile) revenues totaled $13.9 billion, making up 23 perce of the year's revenues and an uptick of 3 percent over $13.5 billion in 2014.
Retail advertisers continue to represent the largest category of Internet ad spending, responsible for 22 percent in 2015, followed by automotive and financial services which each accounted for 13 percent of the year's revenues.
The report also offers a breakout of the fourth quarter figures.