Tools that help reporters with routine tasks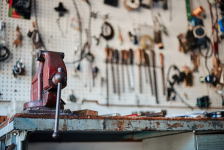 Digging up leads, tracking developments and transcribing interviews are all made easier with five tools that Rob Tornoe at Editor & Publisher has used and tested.
We all know that journalists have to work smarter and faster than ever before to be competitive in the digital news ecosystem. Technology poses opportunities and challenges to newsgathering but it also offers apps that can make some routine tasks easier for a reporter.
Tornoe provides a useful rundown (and costs) of the five tools. Here are the highlights:
Ground Signal can help you find social media posts within a certain location by outlining the area on a map. "The program captures and presents all geo-tagged posts with the area, and can be filtered by photo, video and text," Tornoe writes.
Autodesk Pixlr is an app that enables you to enhance the color and brightness of photos you've taken on your phone before sending them to your editors or tweeting them.
Lrn is for reporters interested in trying their hand at learning and writing code. The lessons are presented via interactive mini-quizzes available on an app for iPhone.
Call Recorder enables you to record interviews done through Skype on Macs. TapeACall is a tool that can be used with non-Skype interviews.
oTranscribe is a Web application that makes the transcribing of your tapes easier and more intuitive. It was created by a journalist, Elliot Bently, a graphics editor at the Wall Street Journal.