Digital Leads: 10 keys to newsroom transformation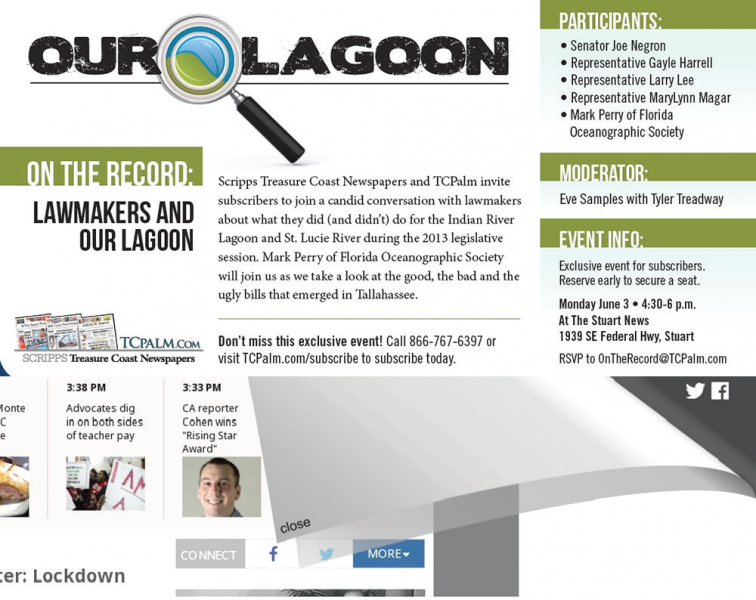 <<Previous: 7. Training and tools
8. Organizational change

Summary: The initiative did not prescribe templates. As newsrooms began to implement their digital and social media initiatives, they altered their organizational structures, workflows, job roles and other internal practices to meet the new priorities. They made significant changes in resources used for print production and began evolving the roles of copy editors and page designers.
Depending on their size, the newsrooms were asked to implement two to three franchise topics during 2013-14.
At the same time, the newsrooms were increasing digital work on other fronts: In 2013, Stewart asked the newsrooms to step up breaking and weather reporting with mobile platforms in mind. At the beginning of 2014, Stewart asked them to develop real-time coverage and produce more video. Several newsrooms also developed significant data expertise.
The digital initiatives drove significant, often unforeseen, changes in work flows, structure and job descriptions and other operational aspects.
"I couldn't envision the changes needed in this area before the 4P/franchise process. The changes were deeper and more far-reaching than I imagined," said Tomasik, the editor in Treasure Coast.
In various newsrooms, changes included:
Implementation of protocols for breaking news and social media. Newsrooms implemented protocols that included Tweets, alerts, and visuals on breaking stories. Redding began social media interaction with readers during reporting on non-breaking stories. The Kitsap Sun staff began scripting social media campaigns in advance for projects so those elements would not be forgotten.
Reductions in resources devoted to traditional coverage and print production. Treasure Coast, for example, cut the number of pages remade for different print editions and used more wire content. Knoxville developed a system of pre-designing many pages to reduce the workload, an innovation rolled out to several other newsrooms and the company's Central Desk. Knoxville also dropped certain features a couple of days a week and developed content-sharing agreements with other news organizations in Tennessee. The newsrooms found that vigorous production of digital content more than filled the next day's print newspaper. In addition to reductions in print production, editors found a variety of ways to shift staff resources, typically dropping routine stories or assigning them to freelancers.
Converting the traditional afternoon print meeting to a planning session for digital content and engagement for the next day. In Knoxville, for example, planning for digital platforms for the next day became the focus of the main afternoon news meeting while print planning was downplayed in a smaller, separate stand up. Knoxville displays the budget on a large white board in the newsroom that is day-parted to emphasize the need to post at peak times.
Re-creating budgets changed emphasis. Online budget formats were created that call for details of digital elements as well as engagement plans including social media, calls to action, etc., and follow up to make sure those elements are addressed.
Changes in jobs and job descriptions to reflect digital priorities, including shifting more people to roles where their main focus is digital. Treasure Coast, for example, created digital producer positions to drive efforts on digital and social platforms. As well, journalists who embraced digital and social received recognition and plum assignments. "We treated social media interaction at the same level of importance and skill as producing a story or a photo," Tomasik said.
Staffing was aligned with digital needs. Changes were made in staffing hours to have more people posting at peak times in the mornings and on the weekends.
Restructuring of editing desks. In Kitsap, one local editor became point person for digital/social during the day while a second local editor focuses on planning for digital. "They cross-train and share duties, but having each editor with an emphasis on their role has improved both," Editor David Nelson said. In Redding, Editor Silas Lyons used an opening to realign his editing team of four. The managing editor and Lyons took on many of the metro editor functions, enabling Redding to hire a content editor with the expertise to drive digital and social practices into the newsroom. In Knoxville, a managing editor who traditionally focused on print now is actively involved in digital. "The managing editor's focus has shifted substantially to working with the digital managing editor and driving digital content throughout the day," McElroy said.
Moving the furniture. Treasure Coast moved the news meeting to an open area in the middle of the newsroom and invited staff to take part, an indicator of the new culture of participation.
In Corpus Christi, "Our digital team is situated in the heart of our newsroom. This helps keep digital first strategies active on the newsroom floor," said editor Tim Archuleta.

Memphis had different newsroom departments spread out on different floors. Because of staff reductions, editor Louis Graham was able to move everyone to the main newsroom. The reorganization also placed the digital team adjacent to reporting team leaders. "The full room provides a sense of renewed energy and helps communication as well," Graham said. "Editors are pitching in more the help one another. Communication is more effective simply because it's easier.''
Community leadership. Several newsrooms stretched beyond traditional bounds to take a leadership role in facilitation and convening that increased community engagement with the news organization.

The Wichita Falls Times Record News and TimesRecordNews.com developed a franchise topic called "Lifeline," as the northern Texas town faced a water crisis. Coverage scrutinized water consumption by large entities – including the local Air Force base's practice of using city drinking water to fill recreational pools and the police department's washing of patrol cars in violation of city restrictions. An editorial criticizing the city for exempting car washes from restrictions prompted carwash operators to pull advertising.

At the same time, the news organization published daily tips on how to save water. The effort brought significant results, including substantial reductions in local water consumption.

"Prior to the drought crisis, water consumption from Wichita Falls reservoirs reached 35 million gallons per day. By the end of 2014, consumption averaged 10-12 million gallons per day,'' Editor Deanna Watson said. "City leaders have credited the newspaper's Lifeline project with that considerable reduction."
Treasure Coast sought to engage directly with residents and connect them with legislators. The news organization hosted four forums for subscribers about Our Indian River Lagoon in 2013 and 2014. At the 2013 forums, which were standing room only, opinion journalists interviewed state legislators and subscribers could ask questions either live or via Twitter.

"It generated news. The legislators made promises that we then could track throughout the year. We videotaped it and made it available to subscribers. The legislators and the subscribers saw us as the leaders and facilitators and watchdogs on this issue. Subscribers thanked us repeatedly and profusely," Tomasik said.

The following year, similar forums provided an opportunity to follow up on legislators' promises. These forums, also packed, had a paying sponsor, an investment firm, which got to address the audience and have a private dinner with the franchise team.