Digital Leads: 10 keys to newsroom transformation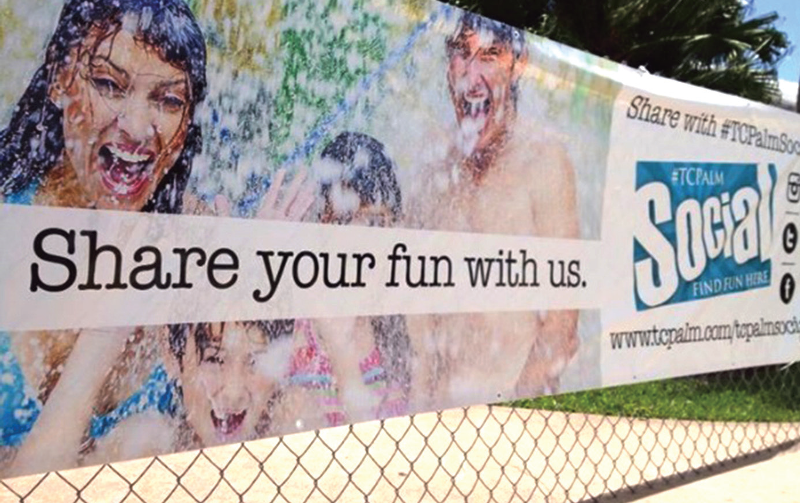 <<Previous: 10. Feedback loops
CONCLUSION
It is clear that newsrooms that embraced the process and made it their own have seen the greatest payoff – growth in readership and reader engagement – and in some cases growth in subscription revenue.
There have been journalistic rewards as well: Civic franchise topics have raised the leadership profile of the news organizations in their communities and "things to do" franchises have demonstrated their popularity.
"Aside from engaging our audience, the Four Platform work is producing strong journalism. This work is being recognized by our peers as some of the top journalism produced by our newsrooms," said Tim Archuleta, editor of the Corpus Christi Caller-Times. "In Texas, that's meant recognition for our staff's work in community service, team coverage and visual journalism."
Importantly, leading newsrooms have instilled strategic, audience-focused approaches into their organizational cultures.
In 2015, the focus of the initiative is on building on successful practices, iterating or dropping those that are not successful, and making sure that change and adaptation are built into the cultures of the newsrooms so that the initiative becomes sustainable.
"While we have had a lot of success, I've also realized that sustaining the advances we've made can be a lot more challenging than initiating the changes in the first place," Stewart said.
"For example, we didn't think about how we would bring new employees up to speed on our strategy, particularly those brought in as newsroom leaders," he said. "We have to put some of those structures in place while remaining flexible, because the needs of news consumers will continue to evolve."
Among questions about the future success and sustainability of the initiative:
Can the newsrooms continue to pull away from the tyranny of print?
They have made very tough cuts in print and found that they can readily fill the newspaper with digital first content. But the print newspaper is still the cash cow compared to digital subscriptions so far. The ability of newsroom leaders to set and communicate in the Four Platform framework will be essential.
Will the new structure of the new Journal Media Group affect the initiative?
Previously, the top editors of each newsroom reported to Stewart and that positioned him to drive the initiative directly into each newsroom with across-the-board support from the publishers. The new Journal Media Group will go with the traditional structure of the top editor reporting to the publisher.
How will new staff and managers be oriented to Four Platform concepts?
As staff and leadership inevitably turn over, new employees must learn and embrace key concepts and innovative practices, including shaping coverage based on personas and fostering engagement both online and off. Onboarding may prove critical to sustainability in the newsrooms that experience turnover in key positions.
Can the newsrooms do a more systematic job of analyzing web and social metrics and making them actionable?
While the newsrooms used metrics to guide many of their decisions, they did not consistently have reliable metrics to work with. Given that, there are gaps in the sophistication that they bring to metrics and it is a key area for learning and growth. Help is on the way: A new Journal Media Group analytics team is making steady progress. This year, the newsrooms will implement the American Press Institute's Metrics for News content analysis software. This will give them a customized dashboard that consolidates their key metrics.
Can the newsrooms sustain and grow their connection to audience?
When magic happened in the newsrooms, it typically came from a fresh connection with the audience, whether during the persona exercise or at community forums and gatherings. Much of this activity is far outside the traditional frame of the newsroom, and it is time-consuming. But it will be necessary to continue it as newsrooms shape and reshape their work.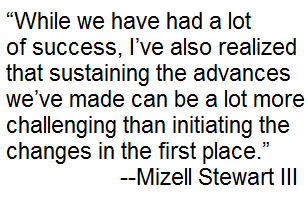 Some of the newsrooms have yet to fully implement their franchise topics and they will need audience feedback to help the work once they launch. Those that are farther along will need audience feedback as their franchises evolve or to determine if a franchise has run its course.
To best serve users and prioritize activities, newsrooms must determine how they will define and measure success and use metrics to adapting to audience needs and expectations. The newsroom needs a constant feedback loop of "real time" audience engagement, community outreach, research and iteration.
The risk is that this piece – one of the most critical ones – will succumb to the default mode of busy, deadline-focused newsrooms, especially when they have access to more reliable metrics data, which is important, but not a substitute for direct, human interaction.
In the end, the audience will determine the success of each newsroom. Cultivating an awareness of, respect for, and relationship with the audience will be critical to that success.
It is impossible to say to what extent the initiative has contributed directly to the company's bottom line. While there is anecdotal evidence that it helped drive digital subscriptions, many other factors are in play and it is not possible to isolate financial results from newsroom efforts.
At the same time, the initiative to date has achieved significant, positive change in nearly all of the newsrooms: They are remaking themselves as digital news providers, and critically, they have adopted a focus on audience and digital news consumption that was not present before.